There is a lot of talk about digital wills these days. Investment professionals and companies all agree you need a digital will. But is the "digital will" you signed up for truly digital?
What is a digital will? As we have discussed before, a digital will is a document that outlines your digital assets and what should happen with them in the event of your passing. If you want your PayPal balance to go to your spouse, but you want your siblings or children to have access to your iCloud, a digital will is the only way to ensure these wishes are carried out.
Experts agree that if you have any digital assets, you need a digital will. You may not even be aware of the amount of digital assets you have. If you have social media profiles, digital wallets, online banking accounts, these are all digital assets you will want accounted for in your digital will.
If you have researched digital wills, or have even signed up for one, is the will truly digital? Is smart technology used to route your final instructions to your chosen executors as soon as your death is confirmed? Can you update your will in real time without having to pay each time you do so?
If not, your "digital will" may not really be digital at all. Let's explore how a truly digital digital will works.
A Truly Digital Will Allows For Unlimited Updates
Think about your Facebook account. Think about how often you have updated the password for that account. Now imagine having to pay hundreds of dollars every time you need to change that access information in your will. This is how traditional wills and many of the so-called "digital" wills operate.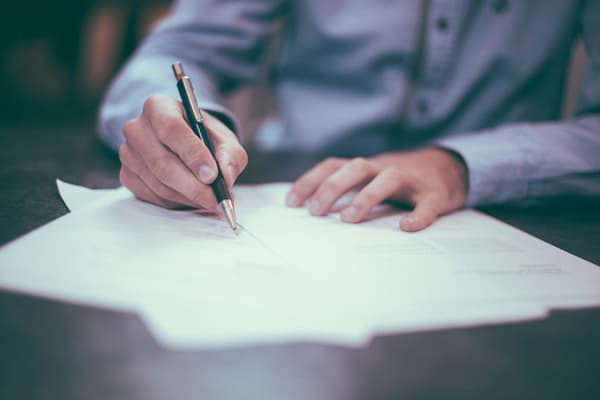 Even products with a membership or subscription limit the number of updates you can make until you need to begin to pay more money. With high up front costs and then membership fees that continue to increase, the so-called cheaper options end up racking up charges quickly.
Looking back at our example, think about the number of digital accounts you will need your loved ones to access once you die. Let's assume 10 accounts. Now let's assume you have to update the password on each account once a year. That is 10 changes to your digital will yearly, at an average cost of $200. That is $2,000 per year.
The digital will from DigitalWill.com understands the way digital living works. We know passwords get forgotten and reset all the time. That's why we allow for unlimited updates with our subscription. This, coupled with no up front cost will save you thousands of dollars over the course of your life, and give your family and friends peace of mind knowing that your information is accurate. It gives you the peace of mind knowing that they won't be scrambling with confusion during a difficult time.

A Truly Digital Will Uses Technology To Carry Out Your Final Wishes
For too long, the only way to make sure your final wishes were carried out was to involve the government. Filing your will and having all of the necessary paperwork taken care of was handled by attorneys at a significant cost. In fact, many see this as a barrier to their end-of-life planning, and is one reason why 70% of Americans die without a will.
DigitalWill.com has created the first end-of-life planning tool that uses smart technology to carry out your final wishes exactly as you want. By simply choosing executors and then assigning tasks and assets to them, you can be confident that your instructions will be followed. This helps avoid the messy battles in probate court and fighting that has happened for centuries in the wake of a beloved family members' passing.
Why would you want these items to be immediately accessible to your executors? Think of paid subscriptions you have to services like Chewy or Netflix. Now think of how many things you have on autopay. Your credit cards will continue to be charged after you're gone, unless your trusted executors have access to shut these down.

A Truly Digital Will Covers All Of Your Final Wishes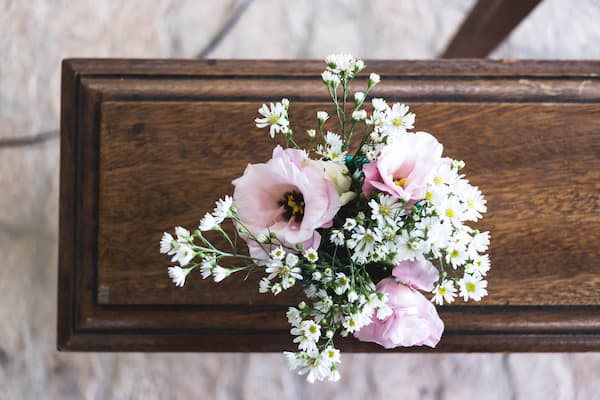 One of the miracles of the digital age has been the simplification of once complex processes and the reduction in cost of expensive ones. Think about cab services. Uber and Lyft have made hailing a ride simpler and more affordable than the old process of calling a cab company. DigitalWill.com is doing the exact same thing to the end-of-life planning market.
By giving customers the ability to document their funeral plans and write their obituaries, we have simplified a process that is often confusing for loved ones in the wake of a loss. Knowing what our loved ones want done when they die is often not discussed. But the "My Funeral Plan" and "My Obituary" premium features take all of the guesswork out. They also help reduce costs!
For a subscription of $9.99/month, you have access to these important features that will help ease the burden on your loved ones when you are gone. Try DigitalWill RISK FREE for 7 days now by downloading from the App Store or Google Play.